Le Barroux Barn
An old stone barn stands in the shade of an enormous tree with the ancient hill town of Le Barroux in the background.
Oil 9 x 12
Sweet Strawberries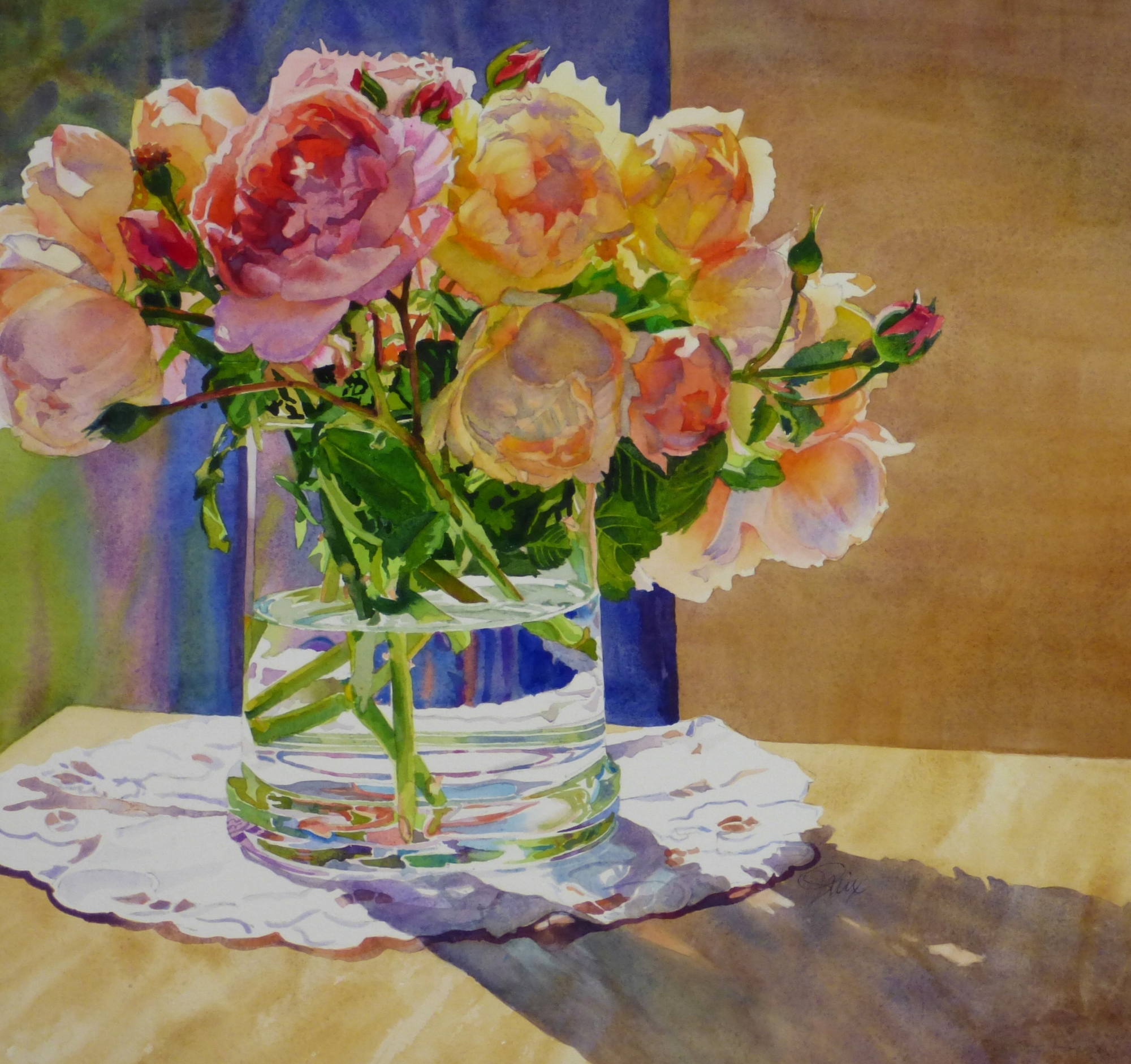 Peach and Cream Cabbage Roses Watercolor 22" x 20"
See my blog for the step by step painting process.
Tree of Life Kalaloch
Pastel over watercolor 15 x 20
Spring Trees by the Virgin River
Pastel over watercolor, see my blog for the step by step process
Ceramic Balls in a Box (sold)
Silver, China, and Lace
Kirner Pond at Sunset
Clouds at Longbeach, WA - pastel
Capitol Reef Sunset Point
Long Walk to Lyre River
Candlesticks and Marbles
Cops of Willows - pastel plein air
Sunset on Maple View Lane (sold)
Pastel over watercolor 18 x 28
Shirley's flowers
I painted the lovely flowers at my sister-in-law's funeral as a memento for her daughter.
Grandmother's sugar spoon - watercolor
Old Oly looking south - pastel plein air
Sunflowers and Chickens
Blue Iris (sold)